Elevate Your Voice with Black Speakers Network
In a world filled with voices, make yours echo the loudest. Black Speakers Network (BSN), since its inception in 2016, has magnified the voices of Black Professional Speakers, creating a resounding impact across the globe. Now, with a powerful community of over 16,000 speakers, podcasters, and event organizers, we've broadened our horizons to empower a newer generation of black professional speakers.
We're not just a network—we're your launching pad for success. Here's how we ignite your speaking journey: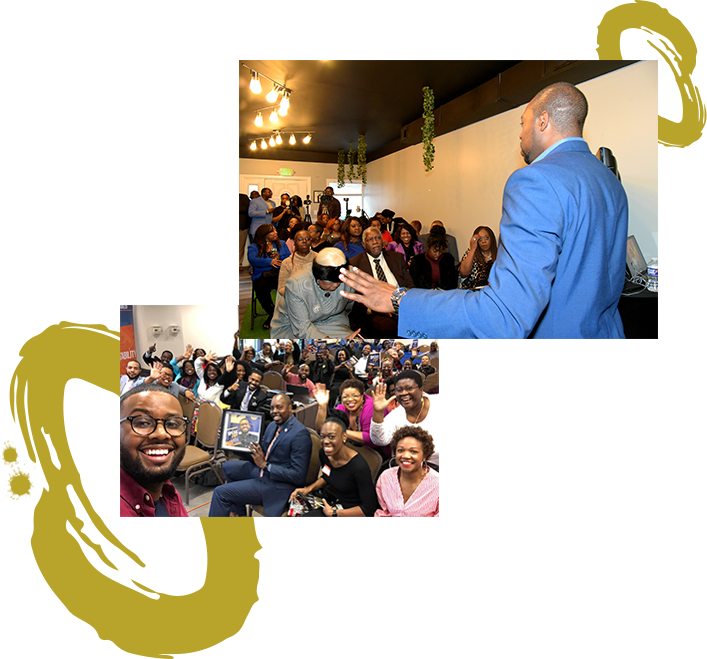 Unlock a World of Speaking Opportunities
Aim to grace more stages, both virtual and real, than you ever thought possible. As a BSN premium member, we equip you with unique benefits:
Speaking Opportunity Alerts: Daily alerts of active calls for speakers, delivered straight to your inbox from Monday to Friday.
 Speaker Directory Listing:  Boost your visibility as meeting planners and show hosts seek talented professionals like you by getting listed in our Online Speakers Directory.
 Speaker Match Sessions: Gain access to exclusive virtual sessions connecting event and podcast hosts with promising speakers.
BSN Signature Event Speaking: Get priority consideration as speakers and hosts for our variety of signature event experiences, including the BSN monthly speaker series and BSN Power Talks series.
Start Your BSN Premium Membership Today For Only $350 / Year
Watch Examples of Why our BSN Members Love Us!
Listen for yourself why our speakers LOVE Black Speakers Network
BSN has booked OVER 200+ speakers so far in 2023! Here are just a FEW of our members who have been #BSNBOOKED recently…
Lexi B  – GOOGLE! (Black@Cloud) Juneteenth the Emancipation Event 
Saundra Williams – Women In Technology Summit
Terence Jackson – Carroll County SHRM Fall Conference
Paula Jenkins – Motivated speech for underprivileged kids 
Cassandra Hill – Mogul Code Summit
Valerie Peterson – Speaker's Magazine Feature/Interview 
Dr. Acquilla Faye McCoy – Africa's Next Champion Corporate Conference 
Beverly Johnson – The Unstuck Wellness Conference
Leonard Webb  – Edit Leadership Conference 
Dr. Carolyn Benion – Girl You Are Better Than That Women's Conference International 
Dr. Twanna House – Visionaries in Covenant Annual Conference
Tracy George -WFN Conference 
Kimberly Mitchell – Sisters Leaders Conference 
Dwight Fortune – She Said Yes to Herself Unapologetically
Tracy Crump – Woman to Woman Summit
Freddy Jackson – Child Welfare, Children Behavioral Health, Juvenile Justice & Education Professionals
Karen McKoy – Antiracism Activation Summit 
Kristal Frazier  – AAO Conference in Chicago 
Tiffany West – Meet the Elite Podcast – Discussion with Business Minds
Eva Medilek – Women of Silicon Valley 2023
Dr. Jonas Gadson – Juneteenth Event for Building Wealth Together Conference
"Black Speakers Network has a goal to be the global leader in BOOKING more Black speakers on more stages than anyone else. Will you be next?
"Brian J. Olds, President of Black Speakers Network.

Gain Access to Valuable Business Resources
Growing a speaking business can be tricky, but we've got you covered. Our trusted service providers offer everything from video editing and branding to course development and marketing strategy, streamlining your journey to success. BSN has you covered with:
 Speaker Contract Templates
 Speaker Website Development Support
 Speaker Pitch Templates
 Presentation Skills Coaching:
 Speaker Opportunity Search Database
 Video & Media Support Services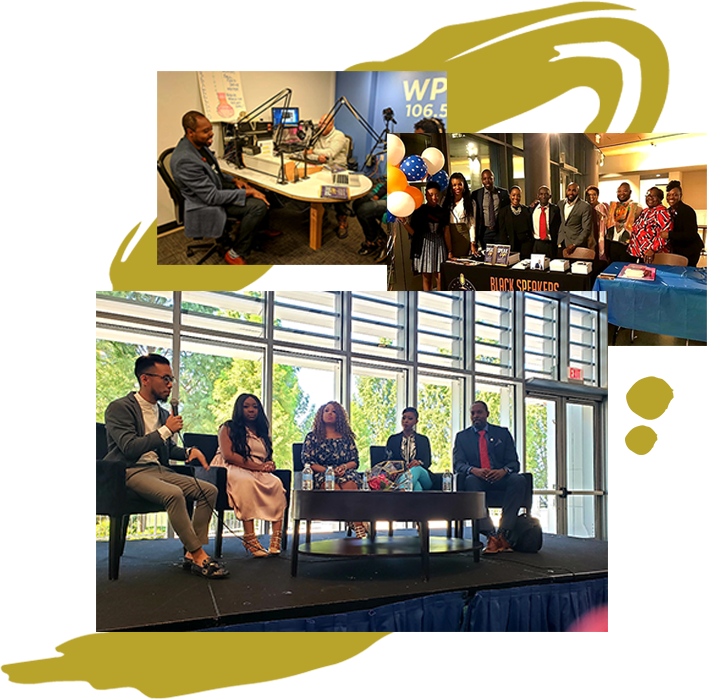 In the realm of speaking, there is always a higher echelon to strive for. BSN Premium Members enjoy exclusive access to ongoing training sessions from industry leaders, helping you refine your skills and monetize your message effectively. Tap into cutting-edge industry best practices and insights through our monthly BSN Speaker Development Classes, which are also available on-demand to watch and learn at your convenience.
With all these incredible benefits, BSN is your highway to speaking success.
Embark on your journey today for just $350 per year
a super affordable investment that pays for itself with just one speaking engagement!
 We're excited to be a part of your journey to reach the audience you are called to serve. Welcome to BSN!
"BSN is necessity for black speakers! I have personally found my voice here and have hired members of the Black Speakers Network to design my website and do my copy! Brian J Olds has built a fabulous organization and I'm proud to be in it!"
"I'm a proud BSN member. Community is a powerful tool in your speaker box. BSN puts you in position to execute at a higher level in the speaker industry. Through books, webinars and lists of speaking opportunities they help you to get paid to speak."
"As a result of following up on Brian's invitation to join the Network and become active in the group, we completed a live stream video interview. After less than 24 hours later, I booked 2 consultations, secured a 1-year trainer agreement, was invited to train for a nonprofit, and I submitted 4 Speaker Proposals on the national platforms for global speaking and teaching opportunities."
"The epitome of professionalism, BSN is attentive to Its members. You might be surprised when you receive that unexpected call to speak or be featured on the BSN site. Either way, the exposure is worth the membership-experience. Moreover, the support system which includes a broad range of classes and the works is pretty amazing. It has been a an awesome journey for me."
"As a proud BSN Premium Member and Platform Partner, this network has been invaluable to my wife and I as Speakers and Small Business Owners. We have taken advantage of countless speaking engagements in our own home state as well as across the country as well as forge some pretty incredible relationships. The learning and development component, of the network, is an amazing tool that has allowed us to fast track learning new things, platforms, and information. If you are not a BSN Premium Member, we strongly urge you to make the commitment today. You will not be disappointed."
"BSN has enabled me to gain a foundational understanding of the speaker business. Not only have the resources increased the number of speaking engagements I have received, but the I have developed strong partnerships with key trailblazers within the industry. Most of all, BSN has increased visibility and sales of my first published book, Destined for Greatness. I would recommend the group for anyone looking to find and amplify their voice among a group of like minded individuals."
Start Your BSN Premium Membership Today For Only $350 / Year