Tell us what you are looking for ...
FAST-TRACK TIP: YOU'LL GET THE BEST RESULTS IF YOU SEARCH FOR BUSINESS TOPICS LIKE PLANNING, SIGNATURE OFFERS, MARKETING, SELLING, CUSTOMER EXPERIENCE, AND TEAMS.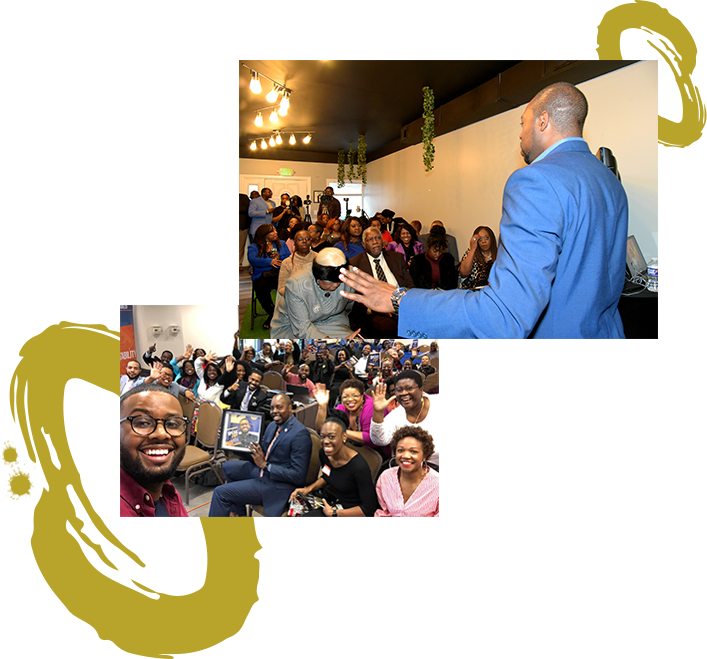 Why is BSN Your #1 Speaker Resource?
Learning how to become a successful speaker is your first step towards getting paid to speak. Founded by Brian J. Olds in 2016, Black Speakers Network is a global, membership-based speaker development community teaching you how to do both!
Through speaker training, presentation development, and a host of extraordinary online and in-person networking opportunities, we teach you how to shape your story, find your audience, get paid speaking gigs, and monetize your message. Helping you easily reach the people you are called to serve, faster!
With an active network of more than 10,000 Speakers, we're equipping, connecting, and inspiring the next generation of professional Black speakers like you. It's time to increase your impact by igniting the audience that you are called to serve.
If we're speaking your language right now, join Black Speakers Network today and increase your visibility!
GROW YOUR SPEAKING BUSINESS HERE
Your story is your glory and our members are in demand! African American keynote speakers and black speakers worldwide hold a special place in the spotlight because our stories are rich.
Because of what you've been through, you are perfectly positioned to inspire any audience to connect with your purpose, take their lives back, and begin walking in purpose too!
BSN members are entrepreneurs, teachers, and leaders in
E-commerce and sales
Faith-focused and motivational speaking
Education and philosophy
Coaching and consulting
But wait, that's not all. Discover what our speakers are saying around the world!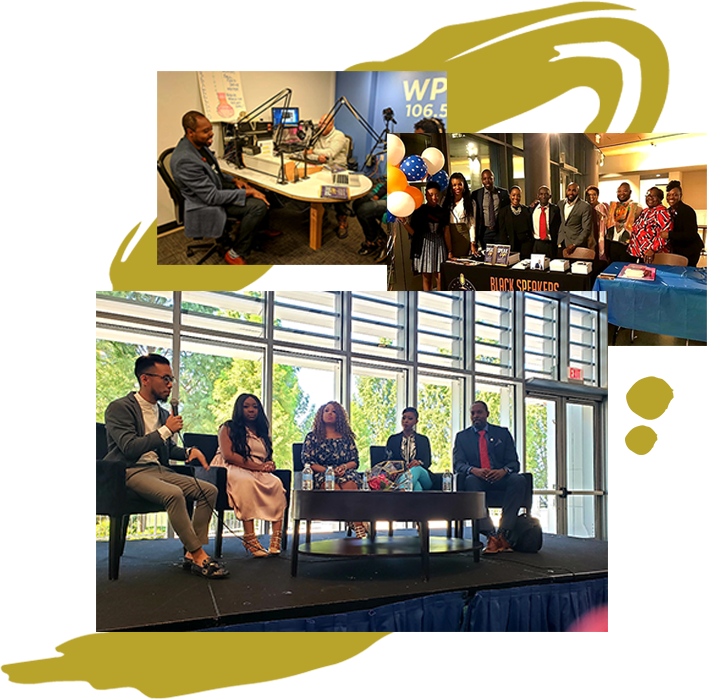 SPEAKER SUPPORT
Make the most of your membership
Tap into our suite of speaker resources now
Our Platform Partner Program is designed to provide Black Speakers Network members with direct access to high-quality products and services that will support the growth of your speaking business. If you are looking for the BEST in the speaking business for website design, video production, graphic design, coaching, and much more check out our amazing Platform Partners Page to learn more. 
Black Speakers Network answers the questions that all new speakers face…
How Do I Get Paid As A Speaker?
How Do I Find More Speaking Engagements?
How Do I Know How Much To Charge?
Who Is My Target Audience?
What Kind Of Marketing Materials Do I Need As A Speaker?
How Do Create A Signature Message?
What Do I Do After I Get Booked To Speak? What Are Other Speakers Doing To Be Successful?
How Can I Transition To Be Full-Time Professional Speaker?
How Do I Write, Publish and Sell My First Book? Is There Anyone Who Can Help Me?
"BSN is necessity for black speakers! I have personally found my voice here and have hired members of the Black Speakers Network to design my website and do my copy! Brian J Olds has built a fabulous organization and I'm proud to be in it!"
"I'm a proud BSN member. Community is a powerful tool in your speaker box. BSN puts you in position to execute at a higher level in the speaker industry. Through books, webinars and lists of speaking opportunities they help you to get paid to speak."
"As a result of following up on Brian's invitation to join the Network and become active in the group, we completed a live stream video interview. After less than 24 hours later, I booked 2 consultations, secured a 1-year trainer agreement, was invited to train for a nonprofit, and I submitted 4 Speaker Proposals on the national platforms for global speaking and teaching opportunities."
"The epitome of professionalism, BSN is attentive to Its members. You might be surprised when you receive that unexpected call to speak or be featured on the BSN site. Either way, the exposure is worth the membership-experience. Moreover, the support system which includes a broad range of classes and the works is pretty amazing. It has been a an awesome journey for me."
"As a proud BSN Premium Member and Platform Partner, this network has been invaluable to my wife and I as Speakers and Small Business Owners. We have taken advantage of countless speaking engagements in our own home state as well as across the country as well as forge some pretty incredible relationships. The learning and development component, of the network, is an amazing tool that has allowed us to fast track learning new things, platforms, and information. If you are not a BSN Premium Member, we strongly urge you to make the commitment today. You will not be disappointed."
"BSN has enabled me to gain a foundational understanding of the speaker business. Not only have the resources increased the number of speaking engagements I have received, but the I have developed strong partnerships with key trailblazers within the industry. Most of all, BSN has increased visibility and sales of my first published book, Destined for Greatness. I would recommend the group for anyone looking to find and amplify their voice among a group of like minded individuals."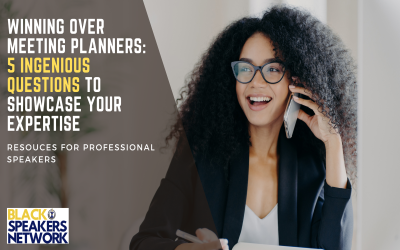 As a speaker, establishing trust with meeting planners is essential for landing speaking engagements and expanding your career. One effective way to build trust is by asking creative and thought-provoking questions that showcase your expertise. Here we will explore...